Spanish Pronto

The translation you need, when you need it
La traducción que necesita, cuando la necesita
TRADUCCIONES E INTERPRETACIONES
Traductor Certificado por la ATA para traducciones de español a inglés
Traductor Certificado por la ATA para traducciones de inglés a español

Traductor e intérprete simultáneo
de español a inglés o de inglés a español
Disponible para la interpretación de conferencias
No he sido certificado ante los tribunales
Ubicado en Olympia, Washington, EE.UU.
Miembro de la Asociación Estadounidense de Traductores (ATA)
Llame a Chris al +1 360 951 5755 / traducciones@spanishpronto.com

Muestras de traducción: http://www.spanishpronto.com/translationsamples.html

TRANSLATIONS AND INTERPRETING
ATA Certified Translator for Spanish-to-English translations
ATA Certified Translator for English-to-Spanish translations

Spanish-to-English or English-to-Spanish
translator and simultaneous interpreter
Available for conference interpreting
Not court certified
Located in Olympia, Washington, USA.
Member of the American Translators Association (ATA)
Call Chris at +1 360 951 5755 / translations@spanishpronto.com

Translation samples: http://www.spanishpronto.com/translationsamples.html
---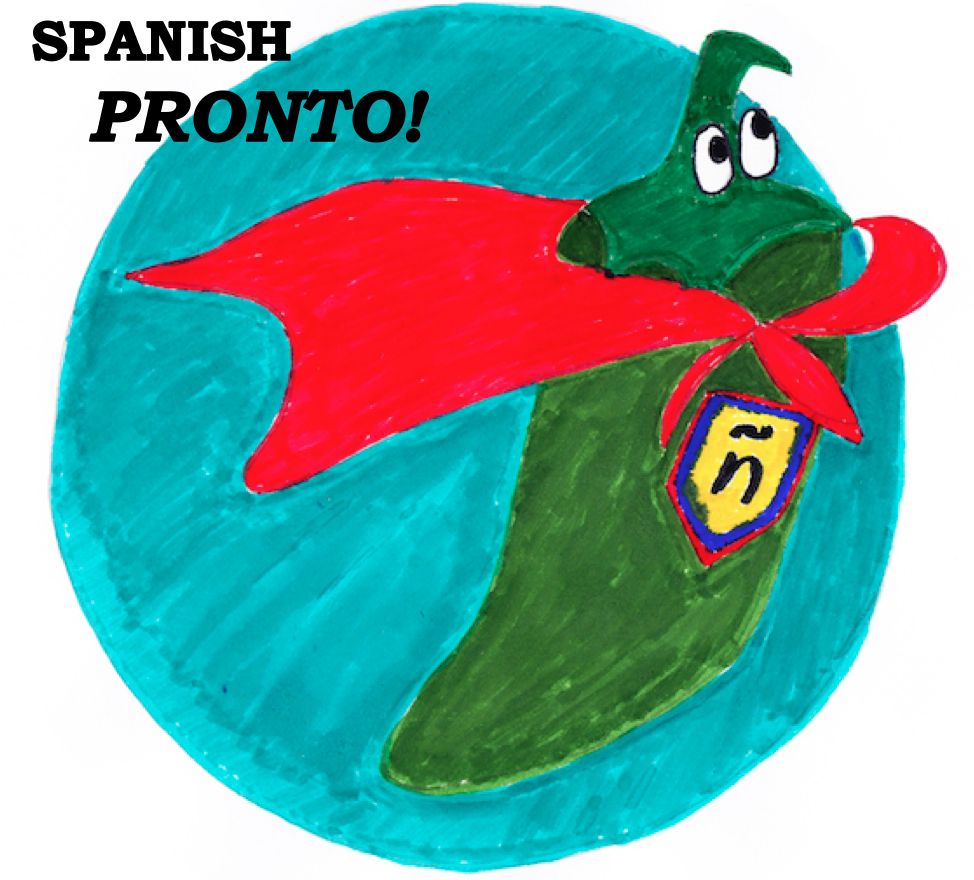 KNOW SPANISH, PRONTO!
Jump start your Spanish by learning 500 of the MOST COMMON SPANISH WORDS!
These words are among the very most common Spanish words, so each one you learn will be incredibly useful to you for reading and understanding written and spoken Spanish.
Short lessons of 10 words each, with brief notes and helpful explanations, plus example phrases with spoken pronunciation, to help you learn as much as possible quickly!
All you need to bring is a pen or pencil, a notebook, and a desire to spend a few minutes five days a week to improve your Spanish.
10 day free trial. Two pricing options: $25/year if you need more time to study the material in between other commitments and priorities, or $6/month if you are confident that you will blaze through these 36 short (and 1 long) lessons in less than four months (or even in the 10 weeks at 10 words/day it was designed for). In either case, WHEN YOU HAVE COMPLETED THE COURSE, SIMPLY CANCEL TO STOP BILLING.
Here is Lesson 29 to give you an idea of the format of the lessons. If you have questions, you can reach me at chris@spanishpronto.com
Lesson 29 (click or zoom to enlarge):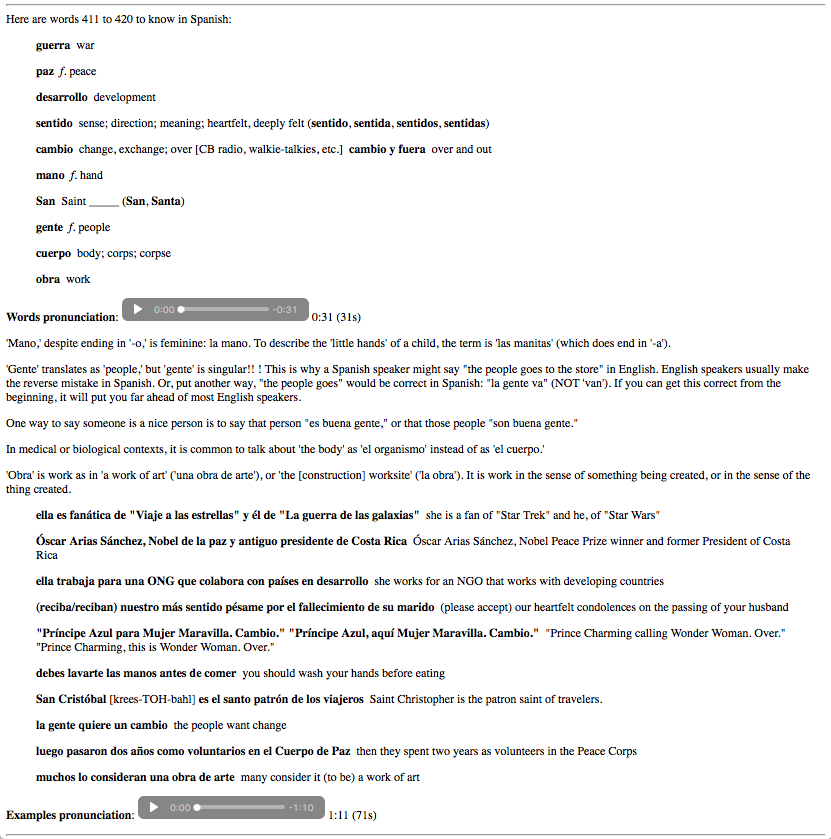 Subscriptions will renew automatically, so please cancel whenever you are done with the course or no longer wish to be billed. (Must be 18 to order.)
After you have subscribed, please check your e-mail for a link to click to confirm your subscription.
I want to learn 500 Spanish words in a hurry!
I want to learn 500 Spanish words at a more relaxed pace.
Thank you.
Chris Marquardt
Spanish Pronto chris@spanishpronto.com